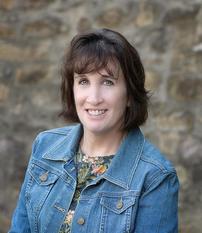 I'm a writer and an editor; I can't imagine doing anything else. Actually, I really don't know how to do anything else.



Fortunately, I love finding good stories and interesting angles, or simply finding a better way of expressing an idea or organizing a narrative. I love learning about new things and covering a wide range of subjects, from startups to Star Trek, craft beer to corpse flowers, animal cloning to the Aphonopelma johnnycashi. You get the idea.

I've also done quite a bit of copywriting for law firms and edited numerous newsletters for attorneys published by LexisNexis/Mealey Publications on topics including asbestos, insurance, lead poisoning, personal injury, and pollution liability litigation. It's hard to believe there was a time when I had no idea what a summary judgment was.
Before becoming a full-time freelance writer and editor in 2008, I worked for newspapers, magazines and newsletters. I also earned a B.A. from Albright College, a master's degree from the University of Pennsylvania, and attended the University of London for one year.
I'm always looking for a good story idea.